Our Partners
Leverage The Power Of Our Strategic Partnerships
With our strong alliances with leading technology partners, we provide comprehensive and innovative solutions to complex problems faced by businesses.

Oracle Technology Services
Yantra is a committed Oracle Gold Partner offering world-class services, implementing world-class solutions. We leverage our in-house Oracle expertise to offer complete services for Oracle technology and e-Business Suite, and deliver high value, cost effective enterprise applications and custom solutions.
Oracle Financials
Successfully implemented, upgraded, managed and supported multiple implementations across industries for Fortune 500 & Mid-market clients.
Oracle Value Chain Management
Transform your supply chain into a more holistic and integrated value chain covering three key operational pillars: Demand, Supply & Product.
Agile Product Life Cycle Management
Designed and deployed Agile PLM Solutions to help customers make better product portfolio decisions, collaborate across design and supply chain partners, accelerate NPI and manage compliance.
Hyperion Planning and Budgeting
Strong experience in Integrated Planning, Budgeting and Forecasting solutions along with Financial Close Suite (ARM, FCM) enabling clients build sophisticated modelling and predictive analytical capabilities.
OBIEE and OBIA
Accelerate client's time to value by integrating fragmented systems into a coherent enterprise and increasing speed to get insight by enabling comparison of real time and historical data.
DataWarehouse Integrations
Yantra designs and builds high performance, scalable, optimized data warehouse platforms for delivering business insight and meaningful information across the enterprise.

NetSuite Services
What makes NetSuite's Cloud Solution superior is that it's built around a single customer record, hence sales orders, customer support, accounting, shipping and billing all use the same information for every interaction. NetSuite also gives you vital business intelligence information in real time, to make better decisions faster
Yantra's Solution Experts provide turnkey solutions based on proven agile methodologies that align technology systems to business goals. We have successfully implemented, upgraded, managed and supported multiple implementations across industries for Fortune 500 and Mid-market clients
NetSuite
ERP | CRM | PSA | ECommerce
One business software system connecting financials, customers and e-commerce
NetSuite OneWorld
Global Business Management software suite supporting Multi Subsidiary and automated Intercompany Management
NetSuite CRM+
NetSuite is the only On-demand CRM System that gives you a true 360 degree view of your customers. Close more deals and provide better service by having all of your customer data in one easily accessible place
SuiteCloud Platform
Extend NetSuite and build applications to maximize your business success with extensible and customizable SuiteCloud® Platform
NetSuite Connectors
ConnectString connects your Sales, Marketing, ERP and Custom applications to increase efficiency, scalability and reduce time spent on data reconciliation between systems
NetSuite Support
Stellar customer support is critical to your business success and growth. Our support model includes client participation, robust communication and escalation channels
Cloud Platform Services
Our Cloud Adoption Team works on top-of-the line SaaS products, solutions and platforms in its quest to assist clients transform their business through innovation. Here are a few key service lines within the SaaS Solutions: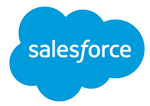 Yantra is a Salesforce.com Partner and has been at the forefront of helping customers resolve practical challenges of CRM thru our robust knowledge-center that is enviable by any standards. Our Clients have increased their sales productivity by an astonishing 47% with our Salesforce Cloud Connectors. Reach out to us to know more!
Cloud-based Accelerators
CRM Blueprints
Vertical focused implementation methodologies
Collaborative apps combined with
Proprietary invaluable man-hours of live projects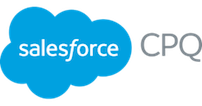 Our Certified CPQ Specialists understand the complex vertical challenges, workflows and processes within the business environment. In view of that, we help clients develop a scalable blueprint, guiding the Business teams throughout the CPQ implementation process.
CPQ Implementations, Configurations & Support
3rd-Party Application Integration & Development (AppExchange)
Quote-to-Cash
SteelBrick Billing
SteelBrick Analytics